Safari Boat Cruise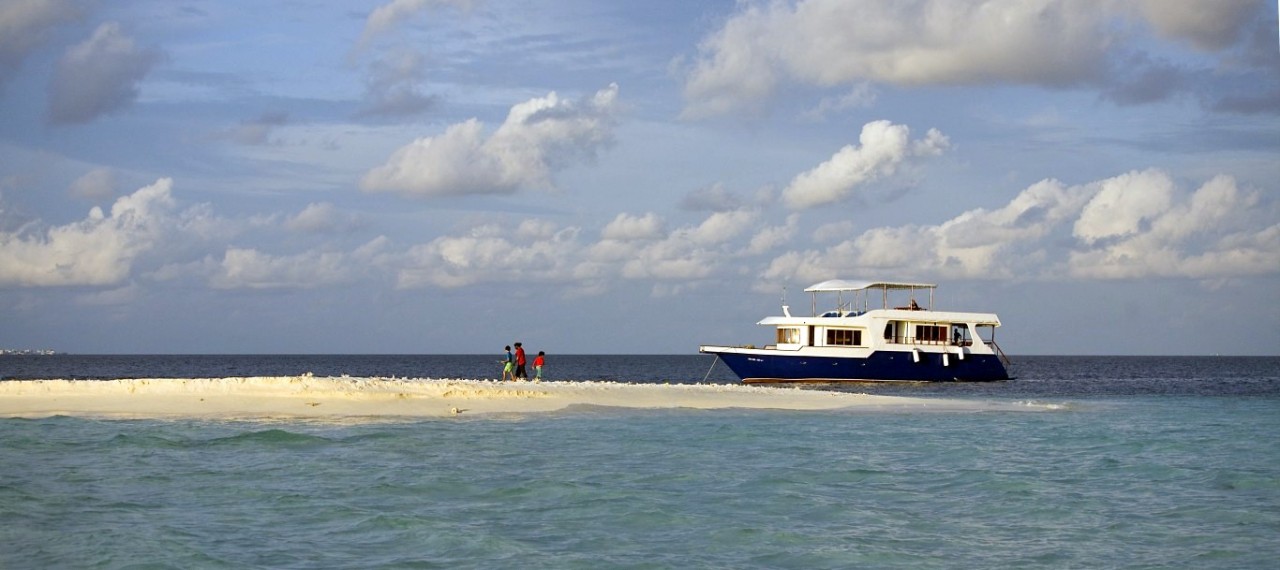 NOAH
A safari or a boat trip is a more adventurous way to spend your time in the Maldives.
Noah is a "safari boat", with 6 cabins to accommodate up to 12-14 guests overnight, or up to 20 people on a day cruise. All the facilities are provided on board and an attentive crew will take care of you to make sure you enjoy your time on Noah.
We can organise a trip on Noah for guests who want to cruise the beautiful Maldivian waters. Activities you can enjoy on Noah include snorkelling and diving, with all equipment available on board. It is up to the guest to choose how active or inactive you want to be.
You can sunbathe on the deck with the sea breeze cooling you, or you can dive into the ocean for a cooling dip and a leisurely swim, if snorkelling and diving is not your choice. But we are sure that you will not leave the Maldives without enjoying the beautiful coral gardens that lie beneath the beautiful blue lagoons of the Maldives.
Noah would make a perfect choice for a whole family or a group of friends to have an exclusive holiday, just for yourselves!
Please contact us for further information.
In conjunction with your NOAH safari, we can also arrange a specialised dive boat (dhoni) to take you to all the best diving spots.
Get in touch for more information.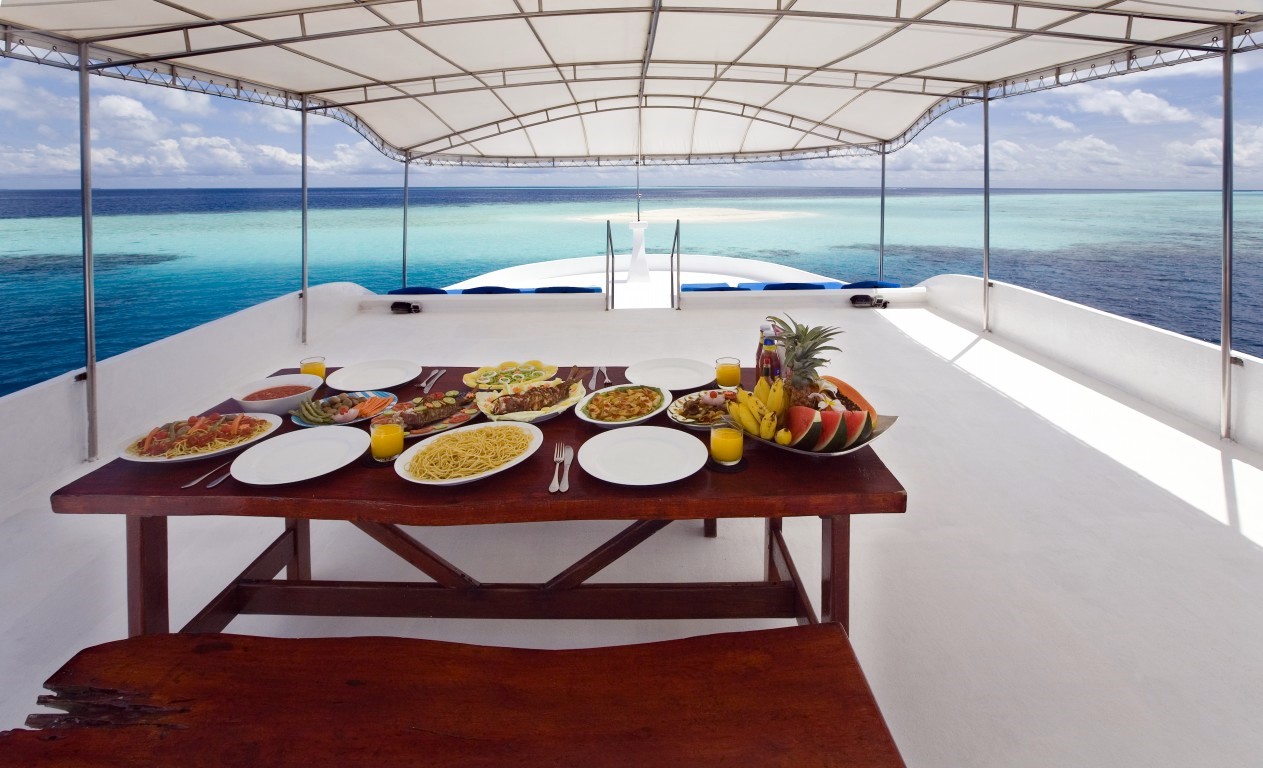 WISHING YOU A GREAT ADVENTURE ONBOARD !